Japanese engineer brings Potterheads one step closer to playing the sport of their dreams.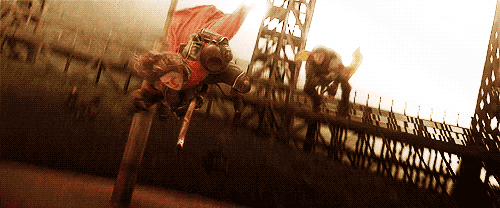 After an entire generation grew up with Harry Potter, subsequently many of us would have given anything to play the Wizarding sport of Quidditch. How many official teams have popped up at colleges and high schools around the world? More than 300, according to the International Quidditch Association which was founded in 2010 and now hosts nine regional championships, the World Cup,  the International Open, Global Games and Quidcon (the only Quidditch convention).
In a world without flying broomsticks or gravity-defying Quaffles (or Bludgers or Golden Snitches), this real life version of everyone's favorite fictional sport is sufficient enough. But this writer doesn't know a single person who wouldn't love to play the magical version.
---
---
Meanwhile, Jun Rekimoto, with the help of a team from the University of Tokyo, has unveiled an incredible new Hoverball. As you might have guessed from the name, the ball can float. Additionally, the invention is capable of moving in various directions, and deviating in course instantly. Sound familiar? Powered by a quadcopter, ball is currently remote control operated, however further developments will allow for pre-programming. The inventor is hoping the hoverball will broaden sports possibilities for people with disabilities.
"With this technology, physical dynamics of a ball can be re-programmed by sports designers, and new ball-playing vocabularies, such as hovering, anti-gravity, proximity, or remote manipulation, can be introduced to extend the way people interact with balls," -Rekimoto
Give it a few years and we might have a working quaffle on our hands. Now, if they would just get to work on a flying broomstick….alright, it might take 25 or 50 years before we have the capability for the game. Personally,  though, this writer would risk a broken hip for the opportunity.
Quidditch, anyone?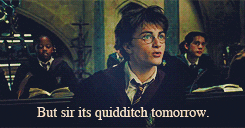 From the Web